How Google Works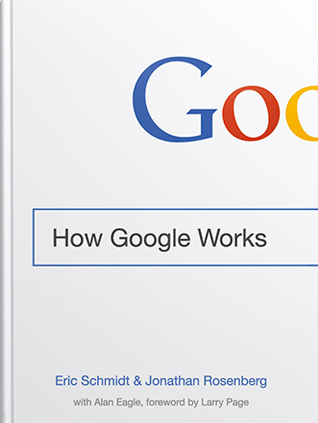 Great book, basically it's about how to speed up your product development process without sacrificing quality and always thinking about the user first, even before the client. I really enjoyed all the true stories about how Google created successful products and how they learned from their failures as well.
Eric Schmidt shares his thoughts about why you don't have to be the first to be the best, the search engines started 5 years before Google and now it's one of the most popular search engines of all time.
I think there are a lot of great takeaways from this book and the most valuable for me it's about identifying the difference between objectives and key results achieved by the smart creatives.
Inspirational, insightful, and fun.